I never realized that
Vintry,
Ka-Soh
and Rib Shop are located just behind Victoria Station, my most familiar sight on the way to work everyday. Despite its inauspicious location, Vintry was full when we arrived. We thought nevermind, since we can order their porky goody from Ka-Soh or Rib Shop, just like how we get to eat fish head noodles in Vintry. I feel like a fool to tell Ka-Soh waitress that I want a serving of caramelized siu yoke from Vintry!! Laugh your heart out people. So we ended up with Ka-Soh fish head noodles and prawn paste chicken.
Many of you must be wondering, why the name Ka-Soh?
Long ago in the mid 1940's, before Ka-Soh was the restaurant it is today. It was simply a road-side stall owned by a Mr. Tang Swee Kee, a young man from GuangZhou, China. The stall, specializing in fish-head noodles, was extremely popular and profitable, and soon led to a high demand for Mr. Tang's famous Noodles.
Eventually, he found it difficult to manage the stall alone, and thus engaged the help of two ladies, an elderly woman, and her daughter-in-law. The elderly woman always referred to the younger as 'ka-soh' (Cantonese for 'daughter-in-law'). As the stall gained in popularity, regular customers came to know and befriend the two waitresses. So it came to be that the customers started to call the stall using the nick-name of 'Ka-Soh', for ease of reference, as well as to acknowledge the hardworking ladies who waitressed there. Now the name of Ka-Soh has become synonymous with Mr. Tang's famous Fish-head Noodles. All around Singapore, people recognize the name to provide the quality you can only expect from Ka-Soh Restaurants.
Information from Ka-Soh Gourmet Paradise
Fish head noodles (RM 18 serving for two). Once the cover is lid up, we were amused by the oh-so-good smell. Chunks of deep fried fish head and fish slices are served with a thicker version of rice noodles. The fishes enriched the sweet flavour of the soup. Ka-Soh fish serves authenthic fish head noodles where no milk or evaporated milk is added to create the dense and creamy soup. Instead, the milky white soup came from the boiling of Toman fish bones for hours. Chinese people believe that Toman fish has the ability to heal wounds after operation. We lapped up the soup till the last drop.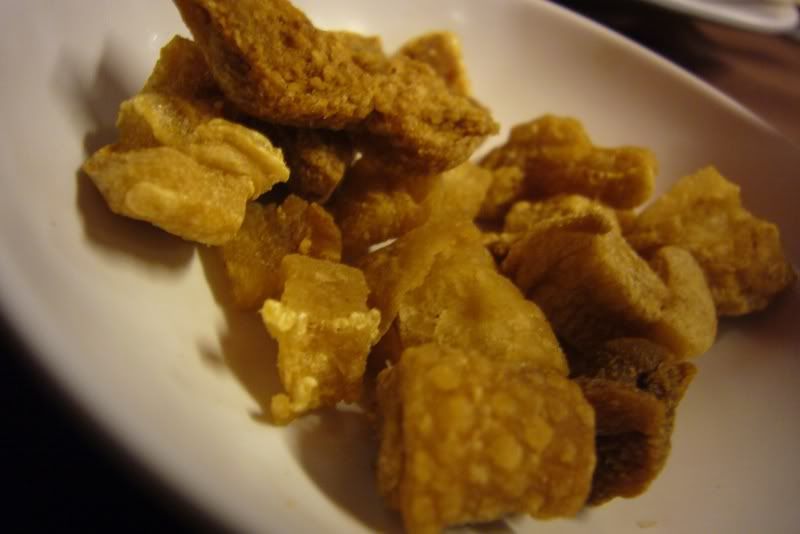 The order comes with a plate of sinful, crispy pork lards too. These rendered pork fat is actually high in saturated fat but we could not resist it! We topped it to our bowl of fish head noodles, and together we chant Eternity to Pork Lards.
Next up, another signature dish of Ka-Soh, prawn paste chicken (RM13). The chicken pieces are marinated with a special prawn paste and deep fried till it is golden brown. The skin is soooooooo crispy but yet the meat inside remain tender. A very good snack for booze session.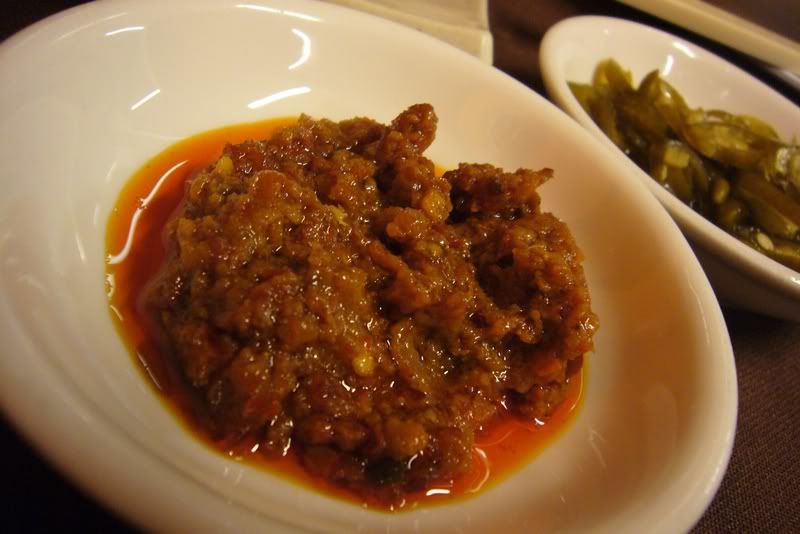 We enjoyed our dinner that night even though initially we wanted to dine at Vintry so much. The ambience was casually comfortable and the serving staff were attentive towards our needs.
</p
There are three branches in Malaysia: Bukit Bintang, Medan Damansara and Mid Valley City. Be there to savour a bowl of yummy liciousfish head noodles.