Jo- A place one has to go.
Go- The palace in which a king lives.
Ya- A shop in Japanese culture.
We are back but with more people and fun this time! KgBoy society mate had chosen this place for their annual dinner and being an outsider, I shamelessly tagged along! (Actually it was upon KgBoy's request, and I have no reason to reject because he will foot the bill)
It's a pricey annual dinner though, with around RM 100 per pax. But who cares about the price when the place offers nice environment and good food. Patrons fill up 80 percent of the place, I'm just so glad that we made reservation earlier!
We reached there around 7.30 pm after the endless traffic congestion. Everyone was so hungry that I heard some stomach growling musical fest going around! We were places in a private room because there were 9 of us. It feels good here because we can talk and laugh to ourselves.
Every table is given some metal clips to be dropped onto the counter when you want to order the cooked food. Just be patient because it takes time to be delivered to your table
Our private room – Devote. Kgboy says that it described them the best, as they had devoted their time and effort for their society and now they are having the annual dinner here. I'll just let the pictures do the talking ok?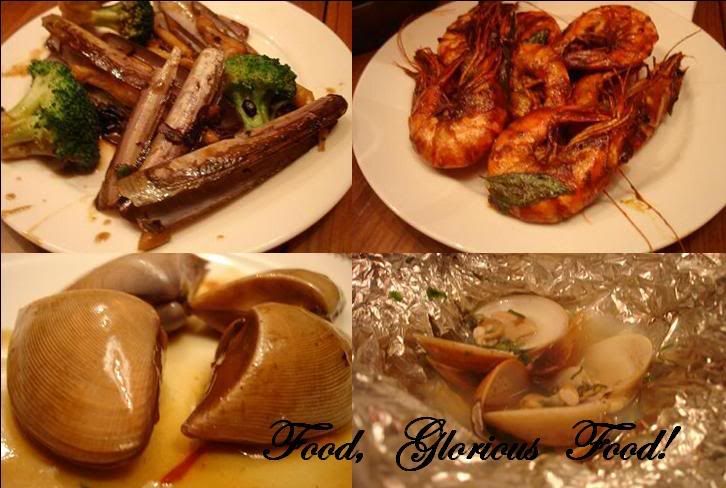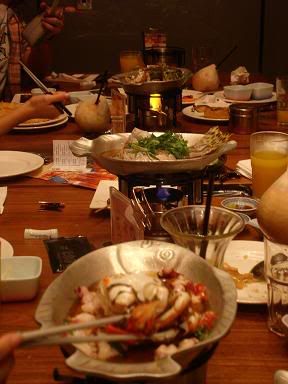 We had gulped down countless number of fishes, the sauce bring out the freshness of the fish..Ooooo I miss those fishes right now..
These people are great especially William! I can't stop laughing at his jokes! KgBoy is another entertainer. He urged us not to eat so much, the reason is he was afraid that Jogoya would closed down and we won't be able to come back again! Hilarious!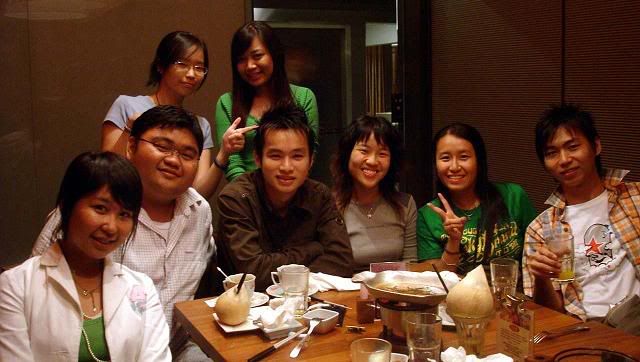 Group Picture
Can you imagine that we can actually gobbled down so much of food? We definitely get the RM 100 worth. We recommended this place to all the jap food lovers out there, and not to forget those with big appetite like us.
Is Jogoya worth revisiting? I'll give u a big YES because because their food always keep up to the standard. Bring your appetite and go early next time, as this place fills up really fast despite the price.
Jogoya, T3 Relish Floor, Starhill Gallery (Phone No: 03-21421268 )
Brunch RM78++
11:30am – 1.40pm (weekdays)11.00am – 2.00pm (weekends)
Lunch RM68++
1:40pm – 4.20pm (weekdays)2.00pm – 4.20pm (weekends)
Dinner RM88++
5:00pm – 9.30pm (weekdays)5.00pm – 9.30pm (weekends)
Supper RM78++
9:30pm – 2.00am (weekdays)9.40pm – 2.00am (weekends)